Have a couple pairs for sale, may be putting up more in the near future. All prices do not include shipping. I take paypal and usps MO.
Puma Clyde in neutral gray/orange size 11.5. Like new, worn only once. Shoes will come with laces though they arent pictured. Asking for $40.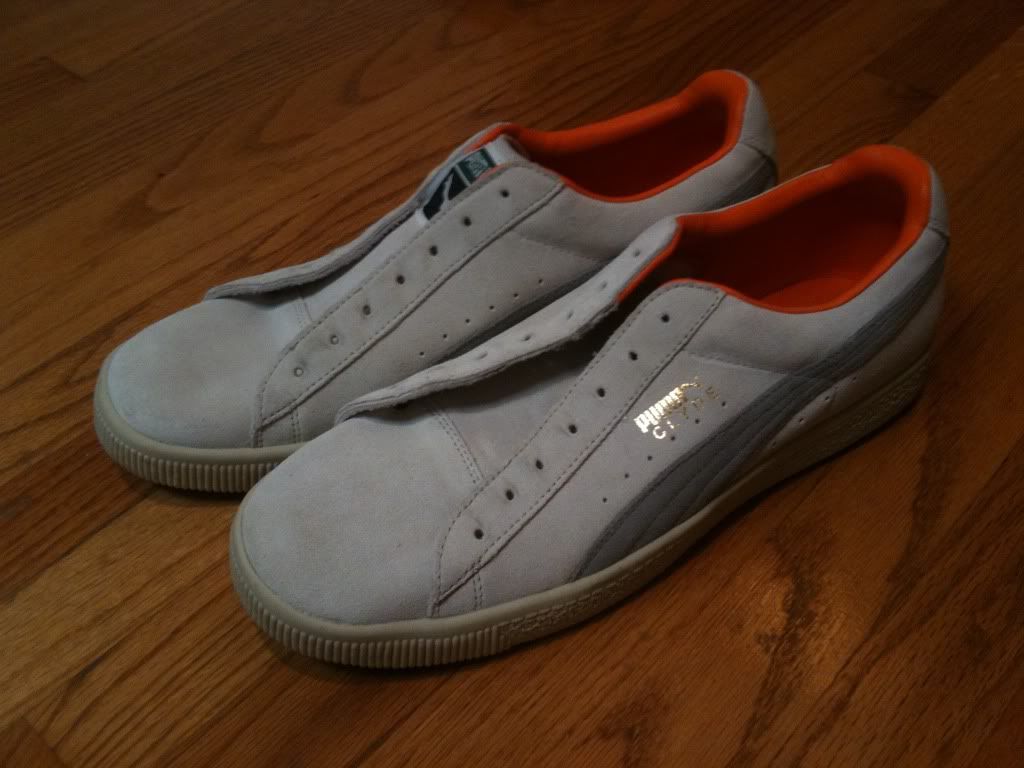 Puma Suede from 2000 in black/tan, size 12. OK condition, definitely still wearable. Asking for $30.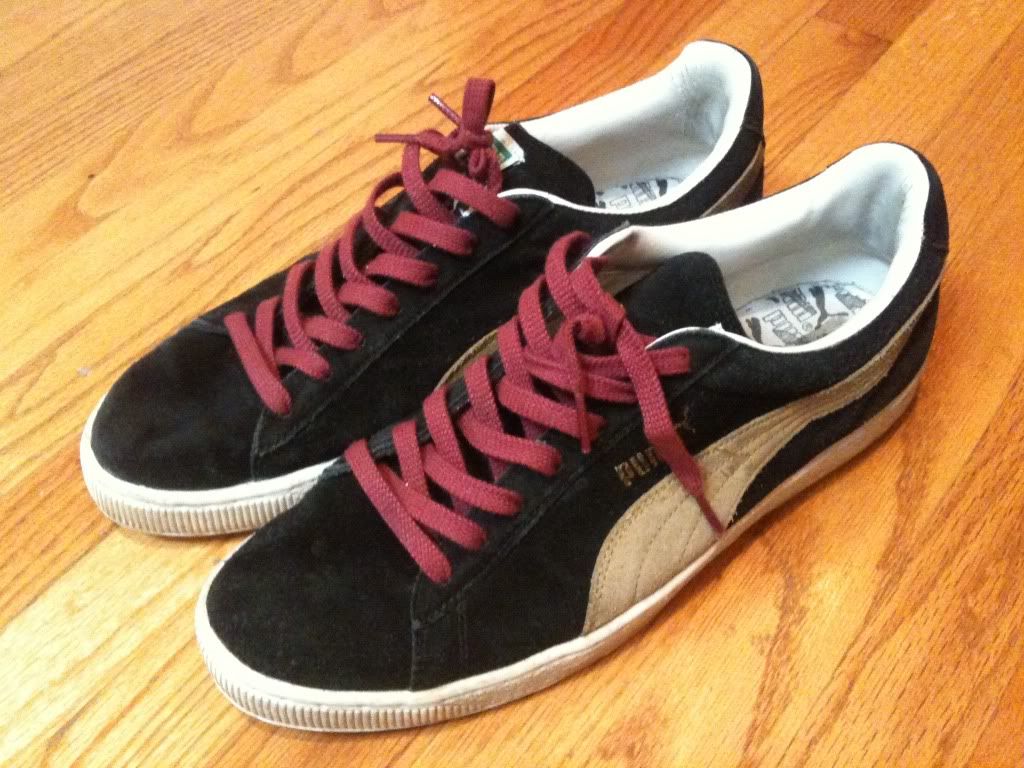 Puma Original Suede from 2003 in yellow, size 12. Good condition. Asking for $40.